Trying to figure out your dog's Halloween costume? When coming up with something on your own, you need to make sure the costume doesn't put your dog in any danger. Costumes shouldn't restrict your pup's ability to see, hear, move or breathe. Here are six perfectly safe ideas you can use to dress your furry friend up for the big night:
1. Underdog
This costume is super simple and couldn't be more appropriate for the little hero in your life. To make a no-stress Underdog costume, simply buy a red dog shirt and glue a gray felt "U" to the back. (Technically speaking, Underdog's "U" is on the front of his costume, but that will be hard for people to see.) This costume works particularly well for beagles, but any dog can channel this canine hero for the evening.
2. Flower
If you have a spare collar lying around, glue some stiff felt petals around the edge. Be sure to glue them so that the collar can still be used and adjusted. Put it on, and voila! Your pup is as pretty as a daisy. Looking to match your dog? Dress up as a watering can to create a super cute theme.
3. Lil' Devil
Mischievous pups will be well-suited for this simple DIY costume. Dress your dog in a red shirt, and glue felt horns to a dog-sized headband. Slip the headband on, and your furry friend will be thoroughly spooky for the big night. If your dog won't wear a headband, the same costume can be made using a dog hoodie. Instead of gluing the horns to the headband, simply glue them to the outside of the hood.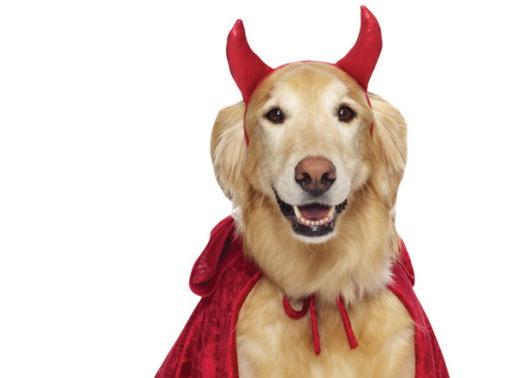 4. Noble Steed
This costume takes a little bit of work, but it comes out totally adorable. Use felt to create a saddle you can put over your dog's back – it may be easiest to attach the saddle to a harness your dog is used to wearing. Then, glue or sew on a small stuffed animal, so it looks as if the animal is riding on your companion's back. To give this costume an extra touch, make or buy a small cowboy hat to place on top of the rider.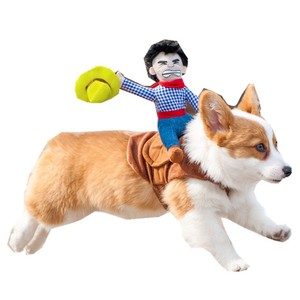 5. Bride and Groom
Looking for a couple's costume for your pair of pups? Dress them as a bride and groom to make them a delightful duo. This costume is super straightforward and doesn't require too many accessories. For the groom, add a black bow to the front of your dog's collar. The bride simply requires a headband with a bit of lace to make a veil, and with that, your dogs will look ready to head to the chapel.
6. Beanie Baby
Finally, for a beyond-easy costume that's sure to impress, turn your furry friend into a Beanie Baby. All you need for this is a TY tag – or something that looks like it. Attach it to your dog's collar, and you're done. This costume will look best on little dogs, but big dogs can wear it, too – if anyone asks, just say your Beanie Baby is all grown up.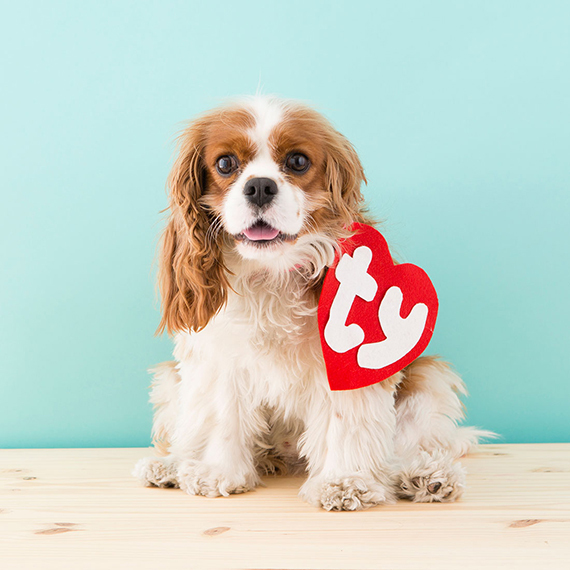 Don't forget to order spooky or cute Halloween floral decoration for your costume party!