If your daughter now has a baby of her own, Mother's Day has likely taken on a special meaning for you. Not only are you now a grandmother – with all of the joy that entails – but you get to watch your child go through all the experiences of being a mother and nourishing a young life. The first Mother's Day after becoming a grandmother will likely be a particularly memorable one for you and your daughter, so presenting her with a personal memento of her motherhood is a lovely way to commemorate the day. If you're having trouble coming up with an idea, consider making a scrapbook that contains three generations – grandmother, mother and child – to give to her. Here's how you can create a three-generation Mother's Day scrapbook:
Gather Your Materials
First, gather everything you'll need to make the gift. Craft or scrapbooking stores are an excellent place to look, as are chain stores like Target and Wal-Mart. Here are some materials you'll need:
A book
Scrapbooking paper
Photos and mementos
Pens and markers
Craft scissors
Glue or tape
Stickers or stamps
Include Photos
After you've gathered everything you need to make a beautiful scrapbook, you should decide on the layout you want to use. The best way to do this is to look at the pictures you have and choose how to group them and how to arrange each set on a page. Some pictures that could make this scrapbook special include pictures of you as children, photographs of your daughter growing up, pictures of her throughout the pregnancy and in the hospital, sonograms and photos of the new baby. If you want, include images of your daughter's father and husband as well.
Add a Few Mementos
Aside from photos, you should also include some mementos. These can be anything from copies of birth certificates from all three generations to dried flowers from her child's birth to notes, drawings or anything else she made while growing up.
Write Down Some Memories
No scrapbook is complete without a few heartfelt messages and notes. Take your time captioning some of the images, and coming up with a couple of longer messages. Write about your experiences as a mother or about some funny or sweet memories you have as a family.
Have Other Family Members Create Pages
Dedicate a couple of scrapbook pages to messages from others in the family, including the child's father. They can include their favorite memories with her, give advice, wish her well or anything else that comes to mind. Your daughter will love having those notes from the dearest people in her life.
Leave Some Pages Empty
Don't forget: This is a three-generation scrapbook. So, leave a few pages empty so that your daughter can fill them in as her child grows older. If you want, give her a head start by making a page about the baby's birth – include how long it took, how much he or she weighed and some of your favorite memories from the day (if you were lucky enough to be there). Then, give your daughter a few prompts on the following pages like "Baby's first words were…" or "School Pictures."
Get Creative With Presentation
The best part about your gift is what's inside, but the presentation counts too. Get creative by wrapping the scrapbook in pretty floral wrapping paper or a ribbon in a color that complements the season. You can even tuck a single flower into a piece of ribbon. Use a pink rose – a common flower to give on Mother's Day – or a sprig of lilac blossoms, which represent the love between mother and daughter.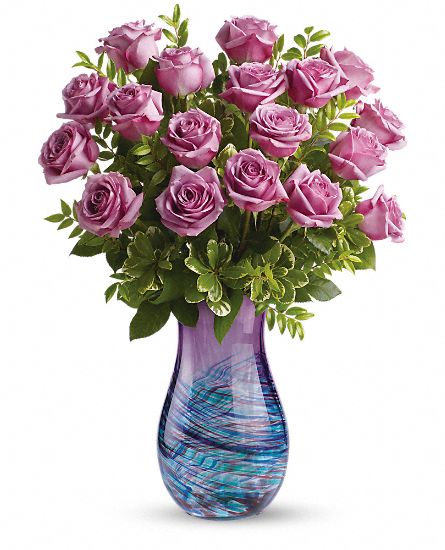 Don't forget, you can also make a Generations of Love photo collage in our Facebook app.